Britt, Paul & Daisy welcome you
to
Morfars Vriendschap

Morfars Vriendschap at Port Werburgh
Originaly named simply Vriendschap. Morfars Vriendschap is an iron 'Rhineaak' built at Breda in 1889. The Vriendschap was owned and run by the Van der Veen family of Amsterdam, father and son until Lammert retired in 1994
Together, Lammert and Tinnie Van der Veen worked the Vriendschap for over 50 years, bringing up a son on board in the process . The Van der Veens were from the old school of skippers, owner operators fiercely proud of their traditions, their way of life and their boat. To Lammert and Tinnie The Vriendschap was not just a working boat , she was a part of their lives, Lammert having worked her man and boy from the days before his Father retired.
When we first stepped on board Vriendschap the skipper and his wife welcomed us on board with delicious mugs of strong coffee and delicate cakes, their hospitality to strangers was a matter of honour and an example of the traditions of a way of life fast disappearing in the Netherlands.
In late September 1998 Vriendschap left Holland for the last time and after a three day journey arrived in England . On arrival in England she was renamed Morfars Vriendschap in honour of Britt's Grandfather who died last year at the venerable age of 92. 'Morfar' is Danish for Grandfather and 'Vriendschap' is Dutch for friendship.She is currently berthed at Port Werburgh in Kent. Morfars Vriendschap is 49.8m long with a beam of 7.45m. She is probably one of the oldest and largest Dutch barges in England today.

Port Werburgh from the wheelhouse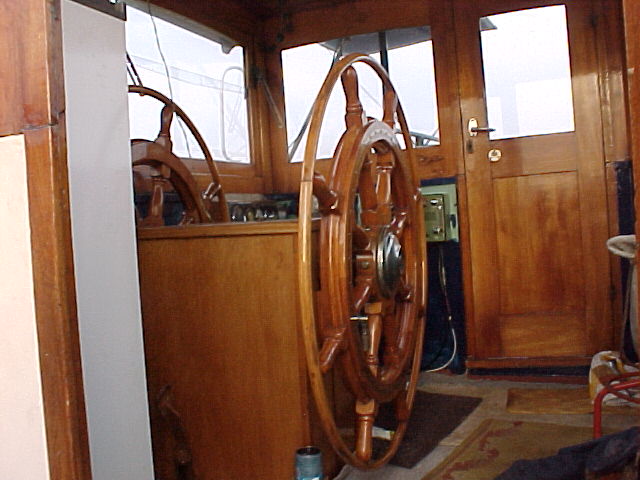 view of Vriendschap's wheelhouse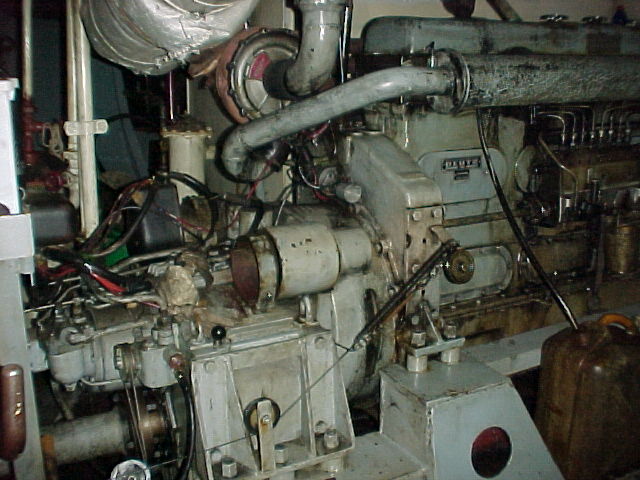 two views of her powerful 1968 Deutz 230hp engine


'The Star of Hope'
Soon to be the latest addition to the family fleet.
A 70 year old Cumbrian fishing boat,clinker built
of oak. She will act as our tender